Ignite Your Inner Goddess Warrior
Women Spiritual Seekers who want to release feelings of anxiety, self-doubt, inner anger, and lack of confidence so they can stand in the mighty warrior goddess within. This process can lead toward creating the self-mastery, autonomy, and purpose you want in life. Leading to greater clarity and contentment.
The 5-week program:
Journaling for the 31-days on an online platform,
15 min support calls, once a week,
Two 1.5 hour kundalini and meditation sessions on Zoom spanned over the five weeks with recordings on the platform at times we agree on.
1hr -energy healing on Zoom
One Akashic Record Session
$555.00
This course is designed to support and facilitate the release of deep childhood and past life emotions through the Akashic Record process.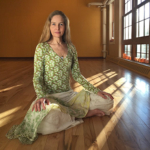 About Sahaj Kaur
I am a KRI-certified Professional Trainer. I am a fine artist and a teacher of Hatha, Kundalini, and Meridian yoga. An expert in postures, I bring a deep level of foundational experience and subtle depth of knowledge to my classes. I has thousands of hours of teaching time both in group classes and Level One Teacher's Trainings, supporting and helping to direct people to find their individual paths since 2000.
Stay in touch – sign up for the mailing list!
Other Ways You Can Work With Me
Get Connected
Stay in touch with me!
"No one who achieves success does so without the help of others. The wise and confident acknowledge this help with gratitude."
"If you want to learn something, read about it. If you want to understand something, write about it. If you want to master something, teach it."
"Everything you perceive is your presence. Today, look deeply into every moment and perceive divine presence. Recognize each circumstance as having a particular bearing on your soul. Over time, this practice will bring you presence of mind and make manifest your own catalytic presence. "
"At times, our own light goes out and is rekindled by a spark from another person. Each of us has cause to think with deep gratitude of those who have lighted the flame within us." ~ Albert Schweitzer